PvE
Dungeons, Raids and Scenarios
Click on the picture to see more information about Dungeons Click on the picture to see more information about Scenarios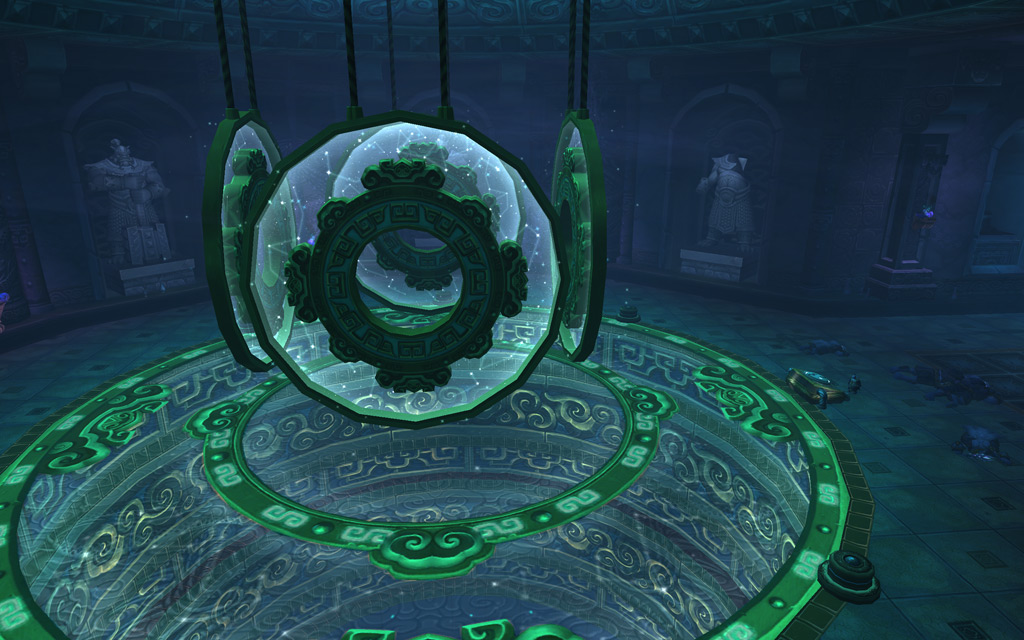 Click on the picture to see more information about Raids
9 dungeons.
3 raids with a total of 16 bosses.
Two world bosses - Galleon and Sha of Anger
All raids with three difficulties (LFR, Normal and Heroic).
LFR is available at level 90.
Blizzard would have liked to do a 15 man raid size if they were starting from scratch today. However, for now they are sticking with both 10 and 25 man.
Raid tiers should last roughly four months, with content updates also coming between the larger raid updates. This could mean we would see a patch every two months or so.
Each world boss has a unique mount in their loot table.
If you win a roll in LFR and the boss has no item for you, you will get gold instead.
The new LFR loot system grants a bonus roll when you have an item purchased from one of the Pandaren factions. These tokens can also be used to purchase the normal epic gear that is usually associated with factions. This extra roll works in all three difficulty levels.
Scenarios Overall
They are the replacement of group questing basically.
Fights have a cool new feel.
Scenarios are quick and unpredictable.
You are rewarded Valor Points, gear reputation or later, profession skills.
The Scenario Finder (similar to Dungeon Finder).
Challenge Modes Overall
Six new dungeons have challenge mode..
Challenge Mode is somewhat similar to TBC heroic instance, You get medals based on your time you take to clear of a dungeon.
There is a leader board on each realm.
If You are good enough, You can get Pandaren Phoenix mounts and special set for transmogrification with cool effects.
We may see more ranks in the future, not only bronze, silver and gold.